CHAdeMO charge points continue to grow. The Association's latest global counts revealed that there  are approximately 48 500 charge points available in the world as of May 2022, an increase of around 8% from April 2021.
The figures per region are as follows: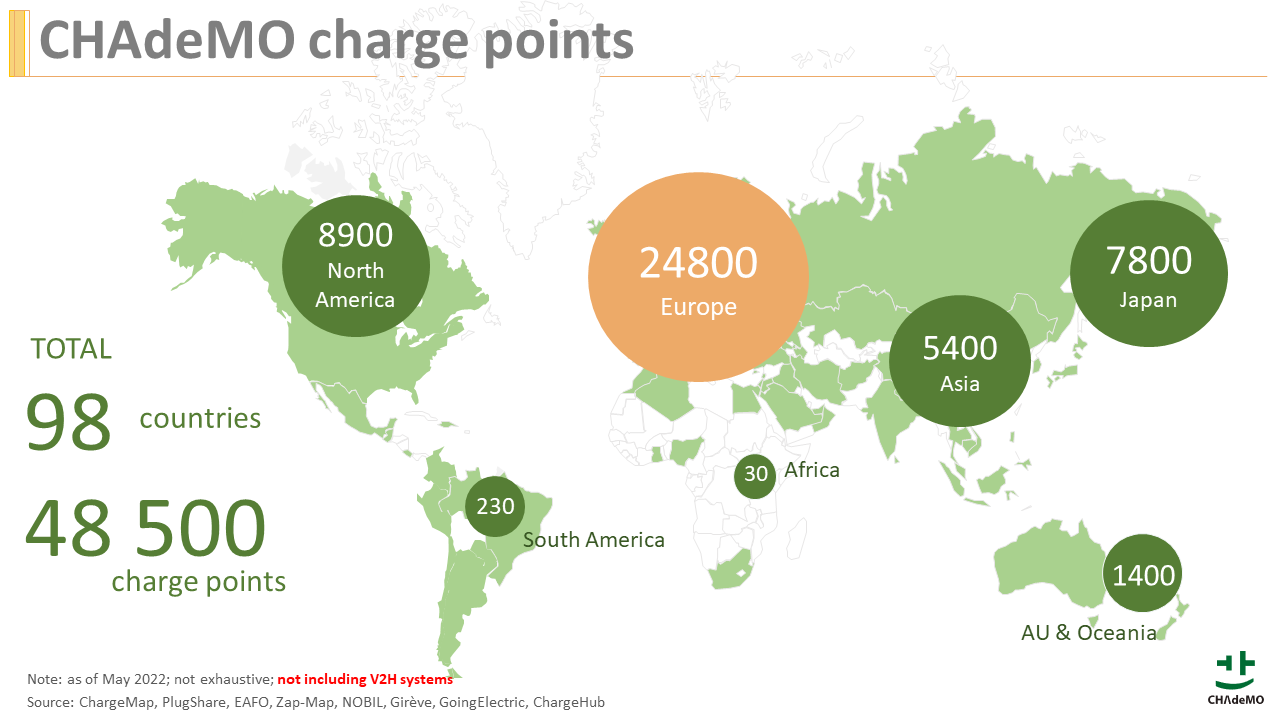 North America: 8 900
South America: 230
Europe: 24 800
Africa: 30
Asia: 5 400
Japan: 7 800
Oceania: 1 400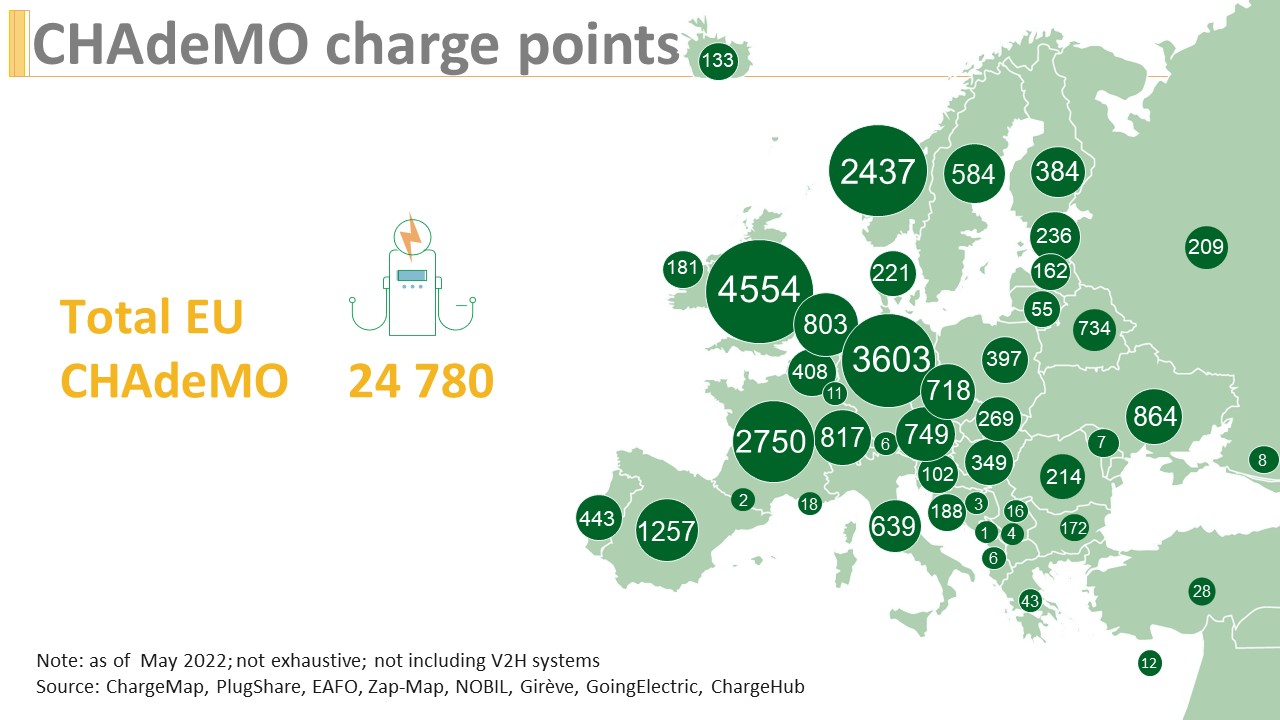 Europe remains the area with the highest number of CHAdeMO charge points installed in the world. Half of the European CHAdeMO charge points are concentrated in UK, Germany, France, Norway and Spain.
Among Central and Eastern European countries, Belarus has achieved a significant growth with a doubling of CHAdeMO charge points since April 2021. There are today around 740 charge points deployed in the country. The uptake of electric cars has indeed gained momentum in Belarus recent years, and there are almost 4 000 EVs on the road as of H1 2021 according to the Belarusian government. The country has set the national target of installing 1 304 charging stations by 2030 and seems being on the right track.
A special mention should be made of the efforts made by Caribbean and Latin American countries. Panama and Trinidad and Tobago deployed their first CHAdeMO charge point in their territory. In 2021, CHAdeMO, in cooperation with UNEP, organised an online seminar to provide practical guidance for the efficient deployment of charging infrastructure for the e-mobility stakeholders of these regions and is delighted with this small but important step forward.