ARD, a German public TV station, aired an investigative programme on electro-mobility in Germany on November 12, 2014, and reported that the German public fast charging stations for electric vehicles are not compatible with non-German automakers' electric vehicles.
This 10-minute TV reportage, titled "Electric Mobility: the plug-confusion at the charging stations" (Elektro-Mobilität: Der Stecker-Wirrwarr an den Ladestationen), was broadcast on a well-known business magazine programme on ARD called PlusMinus.
In this programme, the staff from the programme took an electric vehicle in Munich on the A9 autobahn, direction Leipzig, 430 kilometers away, where fast 8 fast charging stations are installed as part of the showcase project of the states of Bavaria and Saxony. However, they soon realise that their electric vehicle cannot benefit from these fast charging stations that opened half a year ago…
You can watch the entire programme on the ARD archive here: http://www.ardmediathek.de/tv/Plusminus/Elektro-Mobilit%C3%A4t-Der-Stecker-Wirrwarr-/Das-Erste/Video?documentId=24687462&bcastId=432744 (available until 12 Nov 2015)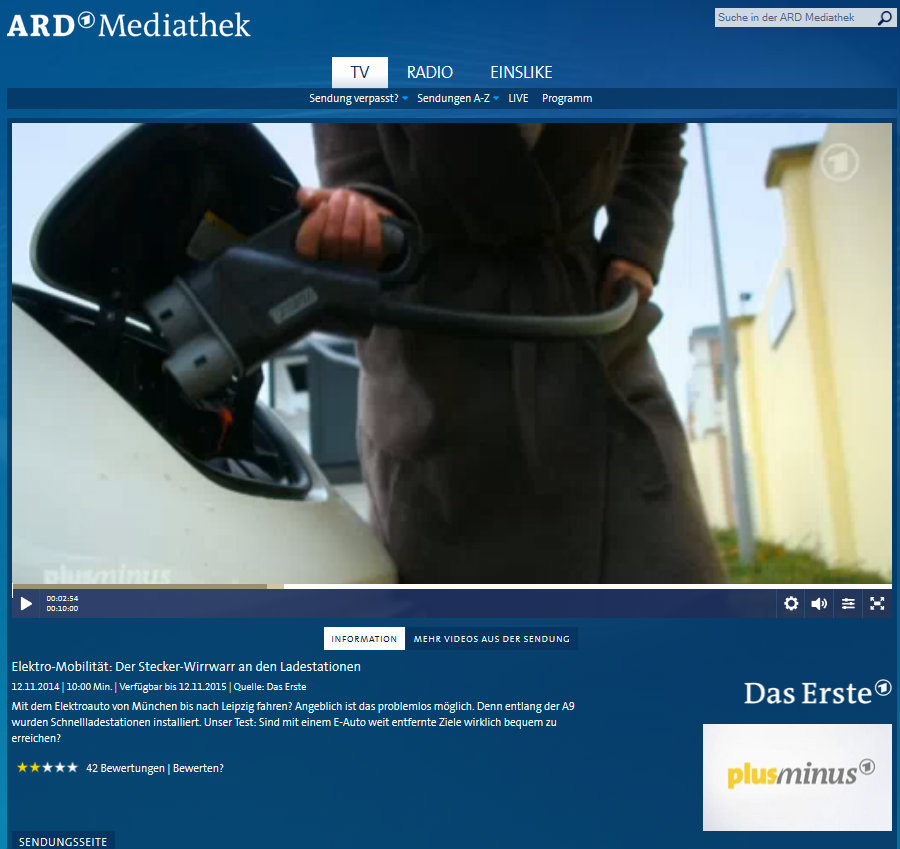 The programme is entirely in German, and while it is quite easy to understand what is happening on the video, it is nice to know what they are actually saying. You can find the English transcript of the narrative here.