Norway for sure is the EV legend of Europe. With the highest number of EVs per capita in the world, its inhabitants bought 35% of all EVs sold in Europe last year. We have reported a while back in our article in 2013 as to how we think this happened in this beautiful country of 5 million people, but the number of EVs on the roads has since almost doubled! Their secret? Happy EV drivers converting non-EV drivers must be one, according to the recently published paper based on the EV driver survey by an EV consumer group.
In this article titled "Norwegian electric car user experience 2014" Petter Haugneland, Communication Manager at the Norwegian Electric Vehicle Association in Oslo, presents the results from the EV driver survey they have conducted in June 2014. From this annual survey with 3,405 respondents, Haugneland extracts and depicts the "typical Norwegian EV driver," his EV usage and charging behavior, satisfaction, values, etc.
According to the survey, the typical Norwegian EV user is a family father with high level of education and income, 75% of them owning 2 or more cars in the household. They use their EV for everyday commute, shopping and after-work activities, and, above all, almost 100% of them are either "very satisfied" (91%) or "satisfied" (9%) about being an EV owner.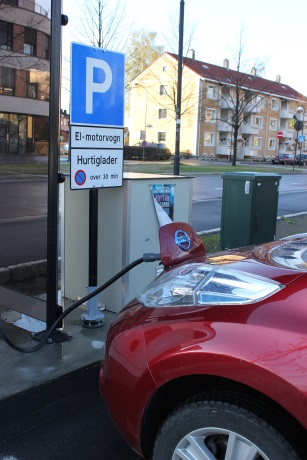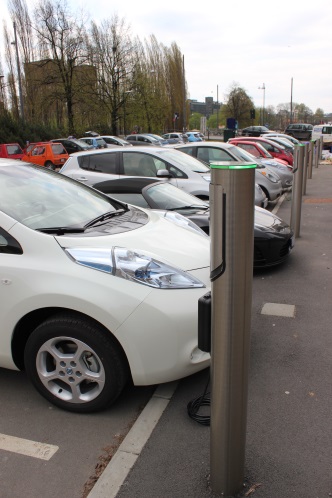 In response to the question "How many do you think you have inspired to buy an electric car?" the majority of them have replied two or more. On average, one satisfied Norwegian EV owner convinced three people around him to be EV owners.
Satisfied clients are often the best ambassadors and advocates for the product. This well-known marketing wisdom seems to stand in Norway, surely contributing to the accelerated growth of the Norwegian EV market.
On the fast charging infrastructure, the survey result demonstrates it to be one of the most important incentives (rated 5th on the list of incentives valued by EV drivers). However, Haugneland further specifies that it is most important for potential EV buyers to be finally convinced to buy one, and also important as a security measure to ease the range anxiety of current EV owners. He explains that most EV drivers do not use fast chargers on a daily basis and is rather pessimistic about the business case of charging operations.
You can read all of his paper on the Association's website from here.