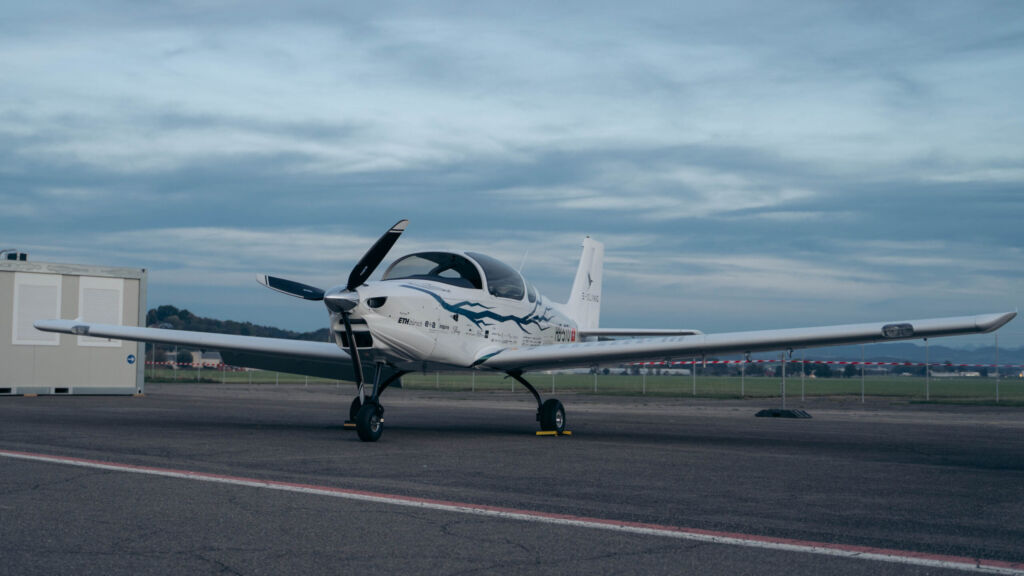 As reported in our European Member meeting in 2020, CHAdeMO sponsored the e-Sling all-electric airplane project composed of 12 students of ETH Zurich with various supporters. Supervised by Prof. Dr. Konrad Wegener from ETH Zurich, the future mechanical and electrical engineers at the renowned institution have taken on the task of developing, in 8 months, a 4-seater electric airplane with a range of 250km at 160km/h, powered by 50kWh energy capacity.
The e-Sling aircraft was based on the Sling TSi aircraft, produced by Sling Aircraft Pty. Ltd., from Johannesburg, South Africa. The students modified the TSi model by putting in a modular battery system, innovative cooling, 'state-of-the-art' inverter and the electric motor to make the aircraft – named Jarryd –  into a 'one-of-a-kind' electric airplane.
The team applies the CHAdeMO 2.0 protocol to power the airplane, which was initially challenging for them: Timo Kleger, one of the students, recalls: 'We had electromagnetic radiation problems with our CAN bus. This was hard and then exciting when we finally found the part which was responsible for that.'
The school year ended and so was the first phase of the project. The successful end of the project was celebrated at an event on 2 October and over 200 guests were able to witness the final product and learn about the battery, mechanics, software and motor/inverter directly from the students.
The next step is actually flying! The project was taken up by a new generation of students this year, who are further enhancing the system and making flight cycle tests on the ground to collect flight data to apply for a flight permit. We look forward to learning the news of the successful first flight.
(Photos courtesy of Marc Bührer)