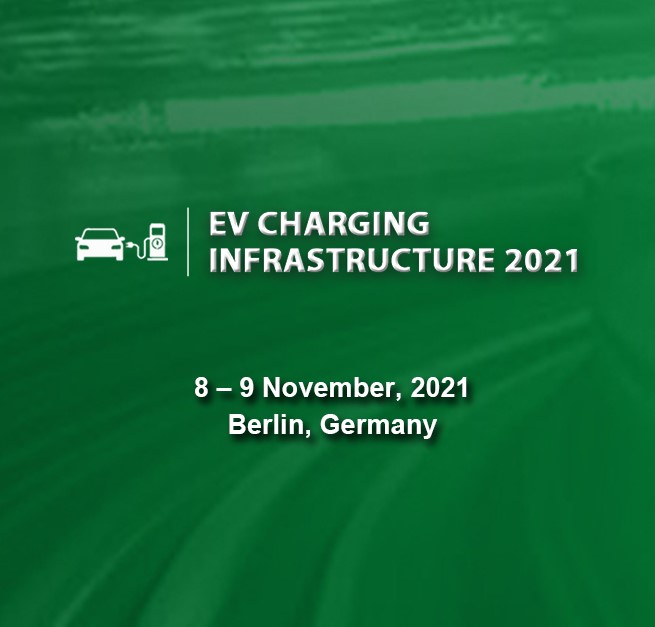 Aside from speaking at the Japan Pavilion of the COP26 in Glasgow, CHAdeMO also participated in various conferences organised this autumn season.
Ms Mika Zaurin, CHAdeMO EU's PR Manager, spoke at the EV charging infrastructure conference held on 8-9 November in Berlin. Gathering OEMs, charger manufacturers, CPOs, city planners and policymakers, the event explored the future of charging infrastructure to meet the needs of a new generation of EVs. Mika outlined the overview of V2G: from the standardization of the V2G technology to the key learnings from recent demo projects and explained why V2G is important to realise a carbon neutral society.  She ended her presentation by noting that the business viability of some V2G use cases has been validated by large scale projects, but that various customer, business and regulatory challenges remain to be addressed.
CHAdeMO was also invited to speak at the Future Mobility Conference 2021 at eMove360°, the annual meeting place for e-mobility professionals, which took place 16-18 November in Munich. Ms Tomoko Blech, Secretary General of CHAdeMO Europe, addressed V2G at the "Charging & Energy Day" of the Future Mobility Conference.
Along with other speakers including CHAdeMO members Nissan Europe, Delta Electronics and ChargePoint, Tomoko stated that CHAdeMO is the only provider of standardised bi-directional charging today and committed to continuing its collaboration with stakeholders to accelerate the uptake of V2G. Tomoko's statement was supported by the Nissan Europe's representative, Ms Satoko Shibuta, EV Cross Carline Marketing Manager, who presented the social dimension of V2G and Nissan's participation in several V2G projects such as the EDF V2G Fleet Package recently launched in UK. During the Q&A session, Satoko emphasised that Nissan will continue working with CHAdeMO to promote V2G as a response to the question concerning Nissan's strategy in the European market.
During eMove, CHAdeMO also organised an exhibition stand with its members. You will learn more about it in the article here.