The first station of fast charging for electric vehicles at the gas station was installed under the slogan "Real contribution to the ecological future"
Opening of the first charging station at the gas station
The first station of fast charging for electric vehicles at the gas station was installed under the slogan "Real contribution to the ecological future".
On September 18, 2012 Revolta put into operation the first charging station for electric vehicles at the gas station of the EKA fuel company. The station joined a network of charging stations «Revolta» and was the 44-th to be installed in Moscow region.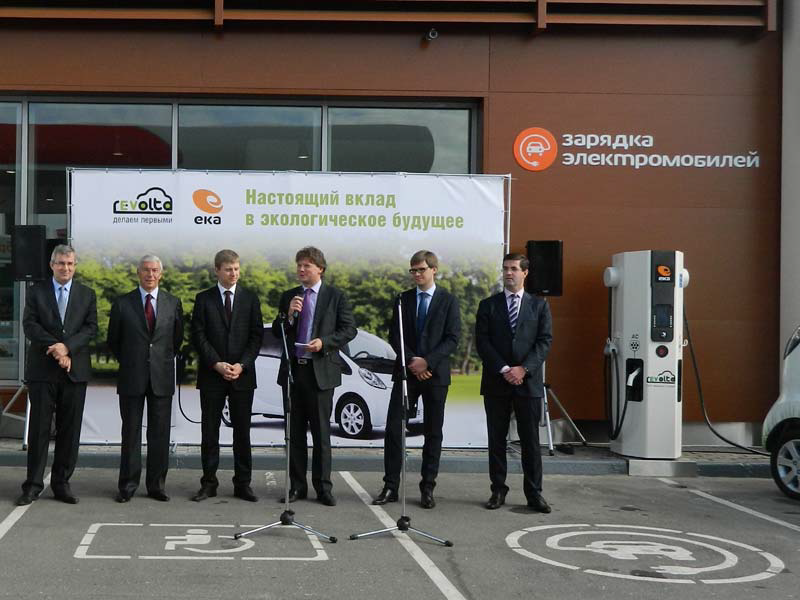 Timofeev M.A., the Deputy Minister of Energy of Government of the Moscow Region, Bragin P.S., the Deputy Head of the Leninsky district in Moscow region, Arkusha E.A., the President of the Moscow Fuel Association, Gyskov D.E., General Director of EKA fuel company, Tsypulev D.U., the Geputy Head of the Department of IT Innovation and Operational Efficiency of "MOESK' and Osorin M.P., CEO of Revolta, took part in the opening ceremony.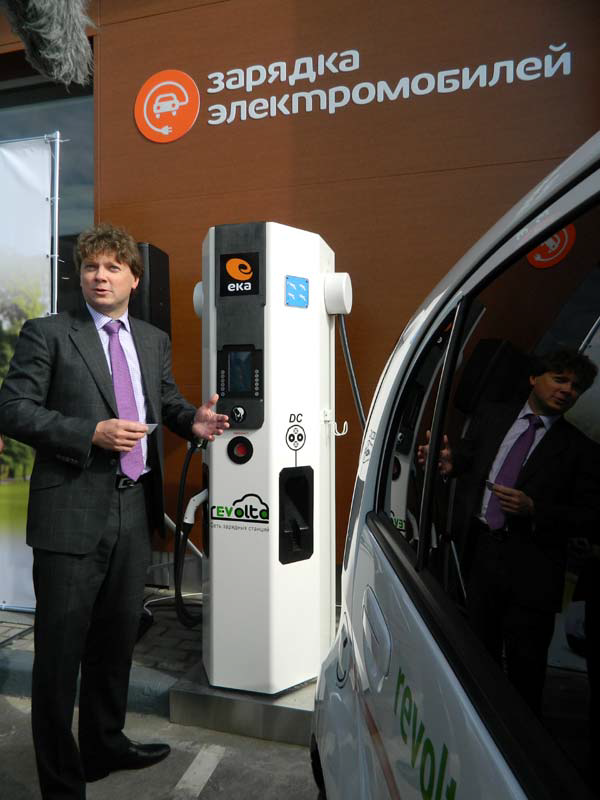 This station is able to operate in two modes: Mode 3 (up to 43 kW) and Mode 4 (SHAdeMO, power up to 50 kW), and it carries out fast and standard charge for electric vehicles. Mode 4 can charge the electric vehicles in less than 30 minutes, thus it is the most attractive mode to the gas station, where drivers require a short period to recharge the battery.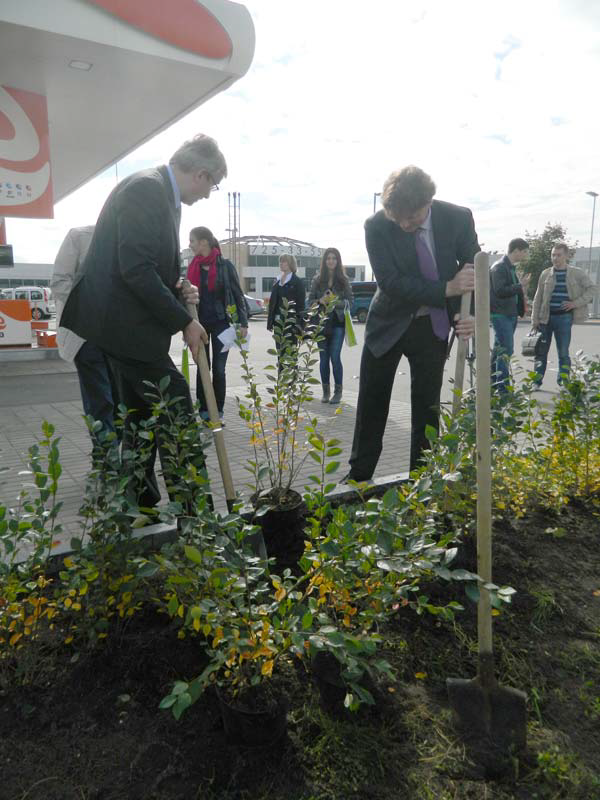 This station is the first step in widening the circle of charging stations for electric vehicles at EKA gas stations. EKA and Revolta are working out the plan of installing four fast charging stations in the EKA Moscow gas stations in the nearest future. Availability of charging stations at gas stations can additionally attract owners of plug-in hybrid cars and electric vehicles.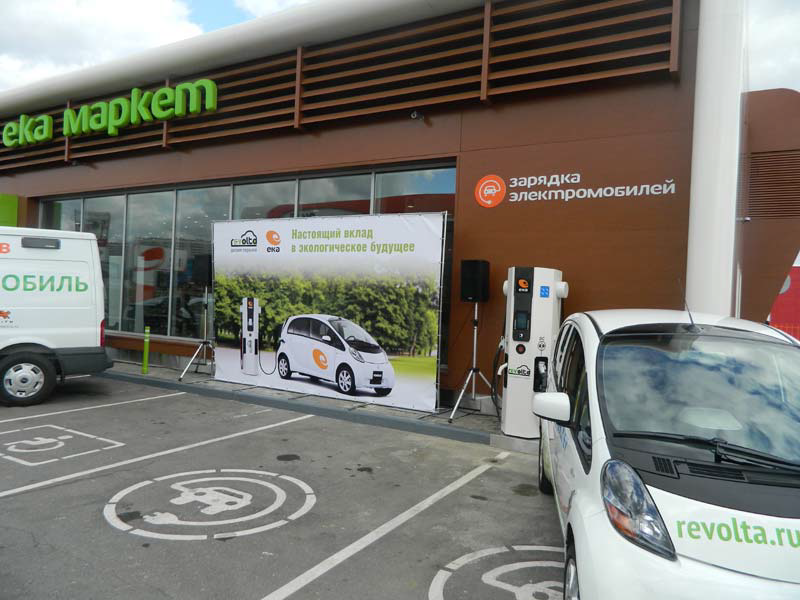 The widespread introduction of electric vehicles is one of the solutions to the ecological problem in cities. Both companies are working together to improve the environmental situation, not only integrating the electric vehicles in an urban environment, but also increasing green space. And this opening ceremony was not the exception, where participants were planting trees and shrubs.