Model name: CFD1-B-V2H1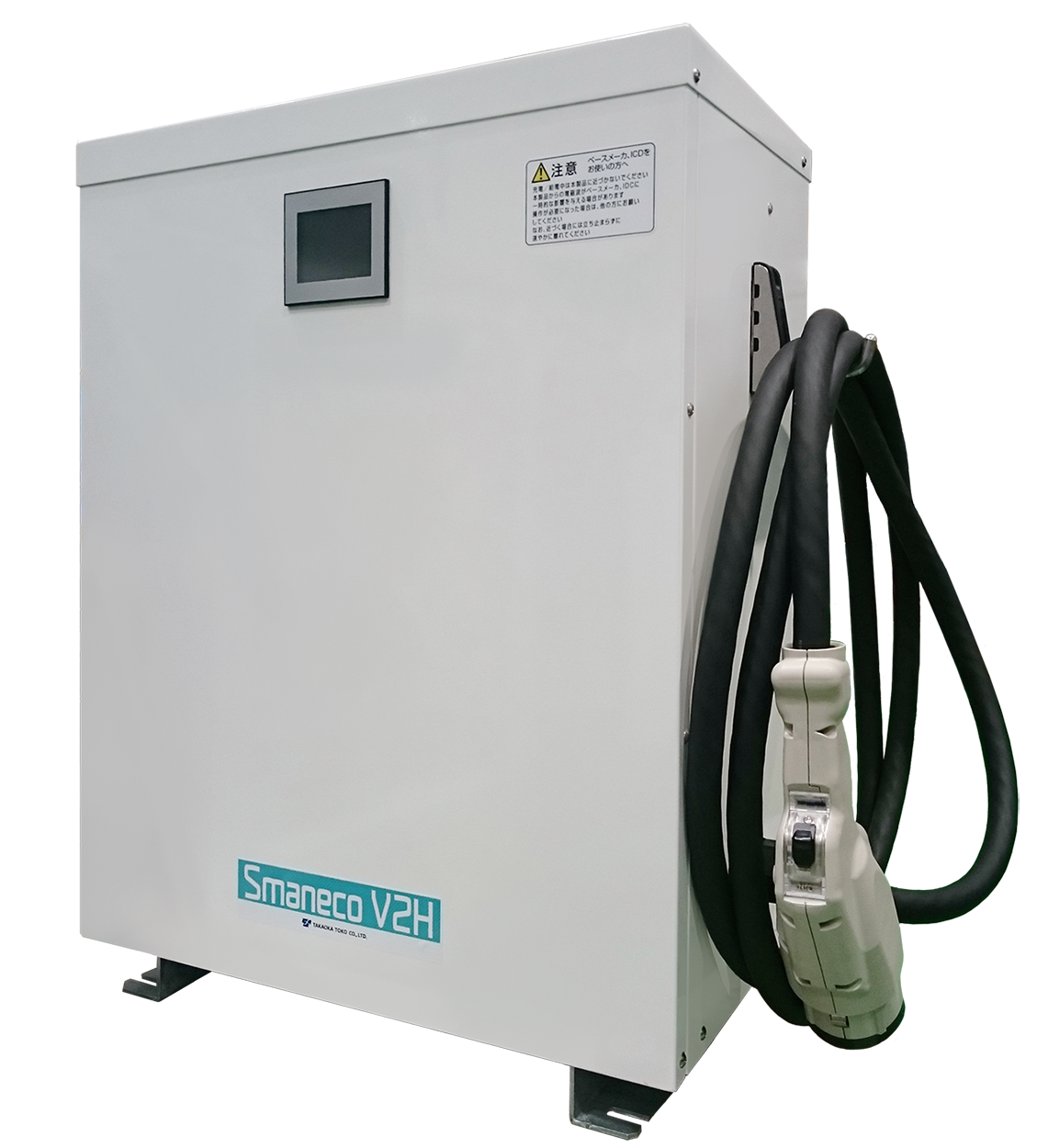 Compact and simple V2H
TECHNICAL DETAILS

Connector details : CHAdeMO
Max DC output power : 3kW
Rated voltage/Current(AC) : AC200-100V
Communication Protocols : V2H2.1
CHAdeMO Certification number : EVPS201701

FEATURES

Small and compact. Can provide electricity in short time (about 2 minutes) with AC6kW. output of 200V and 100V. Easy operation with equipped LCD panel.
About manufacturer
Company description

We will unify our technologies cultivated through electric power distribution systems to support our customers' electric power plants, from design to operation. We will develop and deliver electric power equipment that sets the standard for reliability.

Markets covered

Japan, Asia, Europe

EV products

Charging stations