Model name: VPS-4C1A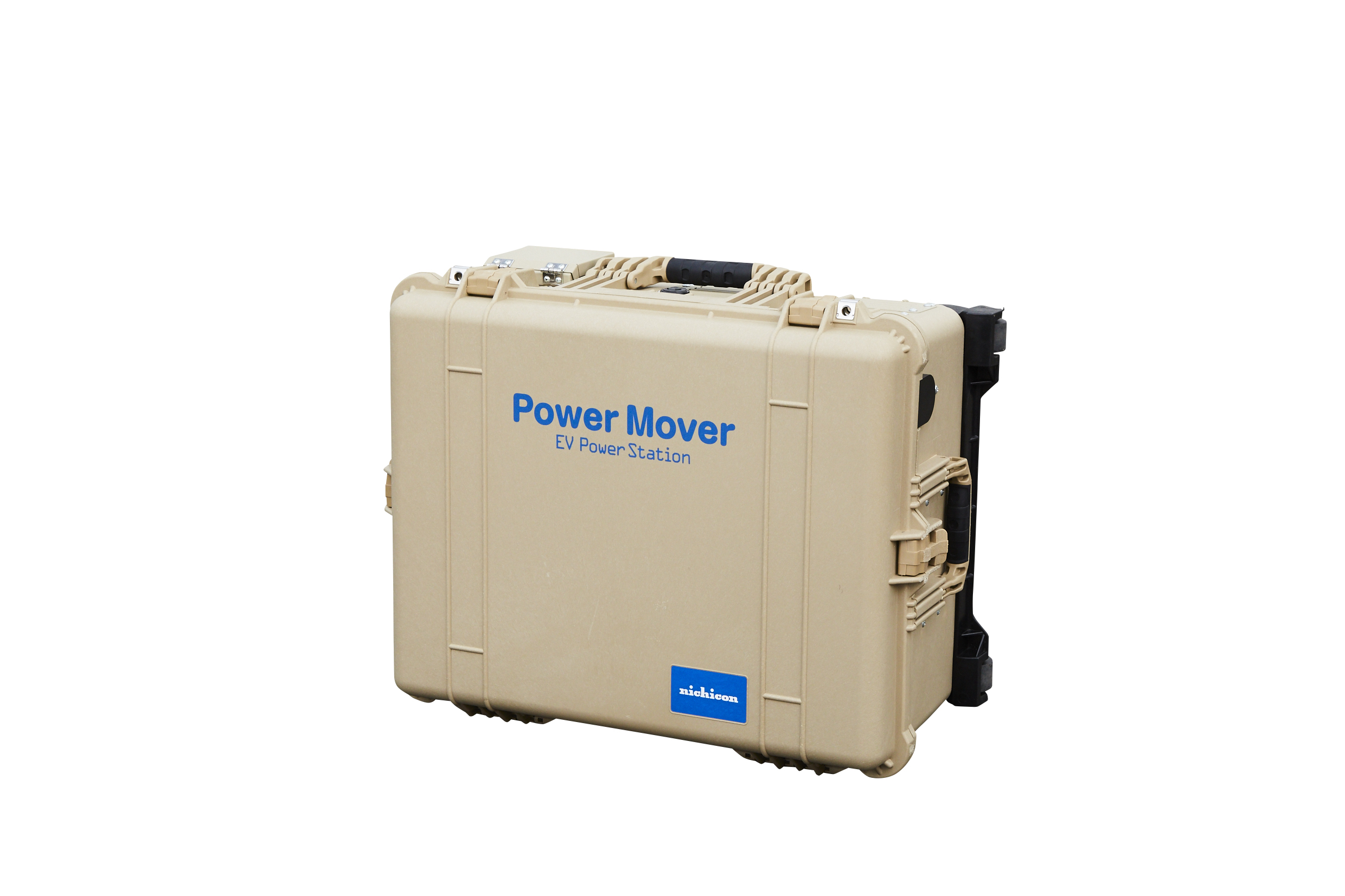 V2L makes it possible to use EV/PHV/FCV as a power source for home appliances, such as lighting and communication equipment, in case the lifeline is disconnected.
TECHNICAL DETAILS

Connector details : CHAdeMO
Max DC output power : 4.5kW(1.5kW x 3)
Rated voltage/current : AC 100V
Communication Protocols : CHAdeMO
CHAdeMO Certificate number : V2L guideline ver.2.1

FEATURES

Smaller and lighter than the equivalent generator Much smaller influences on the environment (gas, noise)
About manufacturer
Company description

Aluminum Electrolytic Capacitor, Film Capacitor, Positive Thermistor "Pozial ®", V2H System, Home Storage System, Quick Charger for EV, Public / Industrial Energy Storage System, Switching Power Supply, Functional Module, Medical Accelerator Power Supply, for Academic Research Accelerator power supply, power failure / instantaneous low compensation device, etc.

Markets covered

EV products

Vehicle charger, V2H system, quick charger, film capacitor for inverter, aluminum electrolytic capacitor for automobiles.