10kWModel name: DEV-10KW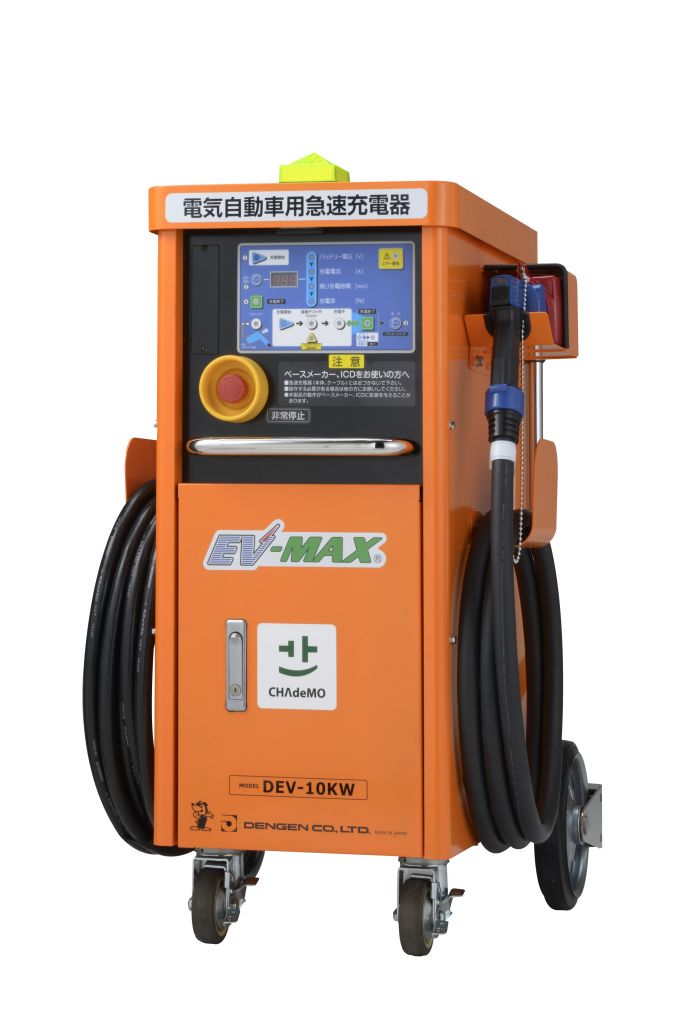 This fast charger with small capacity (10kw) enables to set an affordable electricity price. Its mobility allows a wide range of use.
TECHNICAL DETAILS

Connector details : CHAdeMO
Max DC output power : 10kW
Max DC current : 25A
Output DC Voltage range : 50-500V
Input : Three phase 200V
Communication Protocols : CHAdeMO 0.9.1
CHAdeMO Certificate number : 201209
Efficiency 90%

FEATURES

Easy to move thanks to its wheels Low installation cost because no foundation work is needed.
About manufacturer
Company description

Manufacturing products for automobile repair industry such as chargers, spot welders, chlorofluorocarbon-recovery units.

Markets covered

Japan

EV products

Charging stations