Following the European examples of automakers working together on the deployment of EV charging infrastructure for the increased EV adoption, Nissan and BMW have jointly announced that they together deployed 120 CHAdeMO-Combo1 multistandard DC fast chargers across the United States. According to the press releases by the two EV manufacturers, a total of 120 multistandard DC fast chargers (50kw), each equipped with both CHAdeMO and SAE Combo1 connectors, have been installed in 19 states in the U.S.: California, Connecticut, Florida, Georgia, Illinois, Indiana, Maryland, Minnesota, Missouri, New Mexico, Nevada, New York, North and South Carolina, Ohio, Pennsylvania, Tennessee, Virginia and Wisconsin.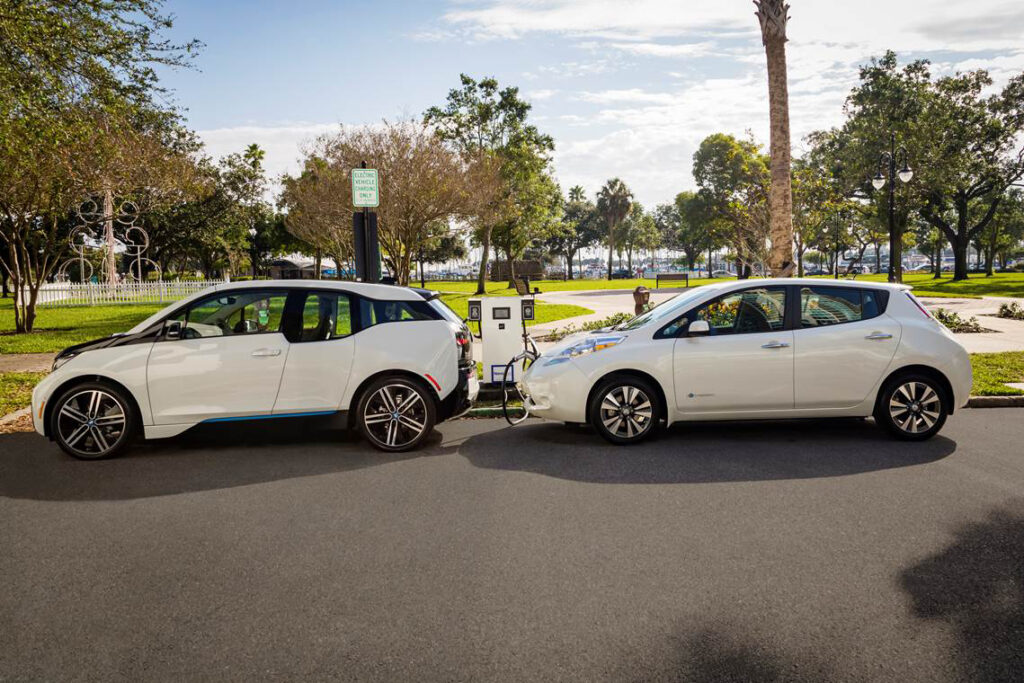 These chargers are produced by Signet and Efacec, both CHAdeMO member companies, and serve not only the owners of Nissan LEAF and BMW i3 electric cars but also all other EV drivers in the U.S. whose vehicles are equipped with fast charing inlets.
Nissan and BMW have been collaborating in different parts of the world: they have announced a little earlier last year that they would be the founders of the ROEV Association, facilitating public charging network interoperability in the U.S. Six months earlier, they have jointly annouced that they would together plan and build a national network of DC multi-standard fast chargers in South Africa. They were among the 4 automakers co-financing a great majority of TEN-T EV fast charger installation projects in Europe. CHAdeMO Association welcomes this trend of collaboration among leading stakeholders in electro-mobility and hope that this shall be the norm and not an exception going forward.