Metro de Madrid, the operator of Madrid's subway lines, has launched a new demo project to reuse the energy produced when the trains slow down by converting the kinetic energy into electrical energy to charge EVs. Developed by Metro de Madrid since 2011, batteries play a key role in this system, allowing the smart power management of storing this kinetic energy and making its 'reuse' available for EV charging.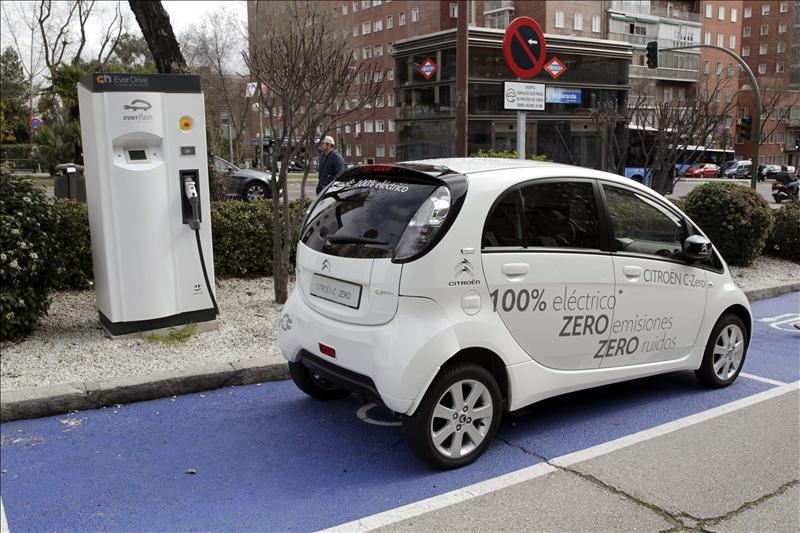 In order to test this new system, a CHAdeMO fast charger, provided by GH Everdrive, has been installed in the Citroën dealership premises at Sainz de Baranda, allowing anyone with CHAdeMO compatible EVs to charge without payment until the end of June during the opening hours of the Citroën site. Metro de Madrid will use this data to improve the system, which shall open doors to the re-utilisation of kinetic energy produced by the train brakes in electric rail or other applications such as EV charging. When all goes well, this charge station named "Metrolinera" will expand to other parts of the Spanish capital.
This "Train2Car" project is funded by the Spanish Ministry of Economy and Competitiveness through 2011 INNpacto aid program for R&D, and is implemented by a consortium of industry-academia collaboration including Metro de Madrid, Universidad Pontificia Comillas, Computer Systems and Automatic General System (SICA), the Centre for Energy, Environment and Technology (CIEMAT), with the participation of Siemens and Citroën.