Already the 5th year and going strong – participants in the CHAdeMO general assembly this year had the opportunity to hear about the technology's future development plan as well as updates on CHAdeMO's V2H certification and project examples.
"CHAdeMO charger installation in the world is already approaching 9,000, doubling each year, steadily achieving our initial goal of making CHAdeMO a global fast charging standard" said Toshiyuki Shiga, the President of CHAdeMO Association, at the beginning of his speech. "But this is only the beginning. With the bi-directional charging capability of CHAdeMO, the EV battery will be integrated into households and eventually into Grids, making CHAdeMO-based electric management possible."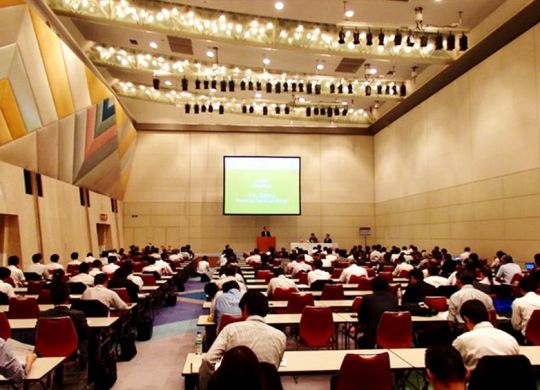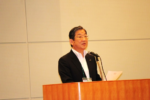 Mr. Shiga spoke about the change "from the standards war to collaboration," accentuating on further co-operation amongst automakers, as well as among e-mobility stakeholders and on the continuation of CHAdeMO's effort to accelerate the dissemination of electro-mobility.
Tomoya Imazu, the Head of CHAdeMO's V2H Technical Work Group, presented the progress of their activities in FY2014. With the publication of V2H/L protocol 2.0, CHAdeMO's V2H/L certification guideline was made available to CHAdeMO members in March this year, and the first V2H certification test has already been completed in Japan. As the next step, Imazu explained, CHAdeMO shall work with global collaborators to localise this protocol to adapt to different market regulations and needs. His presentation is available on CHAdeMO's website, together with the various V2H project examples presented by the leader of CHAdeMO's Infrastructure work group, Koichi Hiraoka of Hitachi.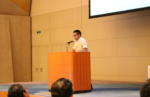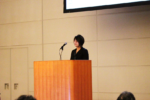 Last but not least, CHAdeMO Europe's Tomoko Blech presented the European situation. She has shown how the CHAdeMO chargers were expanding further and further in Europe, with new countries regularly added to CHAdeMO. She then explained that CCS-CHAdeMO multi-standard chargers have become the de facto standard in Europe, demonstrating this with large-scale, cross-country project examples and the count of multi-standard chargers.