Greece has joined the CHAdeMO Europe fast charger map last month as the 26th European country with CHAdeMO footprints.
Located in the underground parking lot of Polis Park Rizari close to Kolonaki Square in the center of Athens, this first fast charging station in Greece is equipped with a fast charger provided by a CHAdeMO member company DBT. This CHAdeMO/Combo2 multi-system charger is part of the Fortizo EV charging network, and is activated with pre-registered RFID cards with the cost of €2,50 fixed fee per session plus €0,21 per minute of charge. The operator of the network, Fortisis, intends to offer the option to activate it with SMS in a few months' time.
Fortizo currently has 13 charging points in eight locations already operational and plans to expand this to a 40-station network including 4 fast chargers, in various locations of Athens as well as in other parts of Greece, by the end of this year. All chargers are connected to a back-office system, providing remote management of their stations.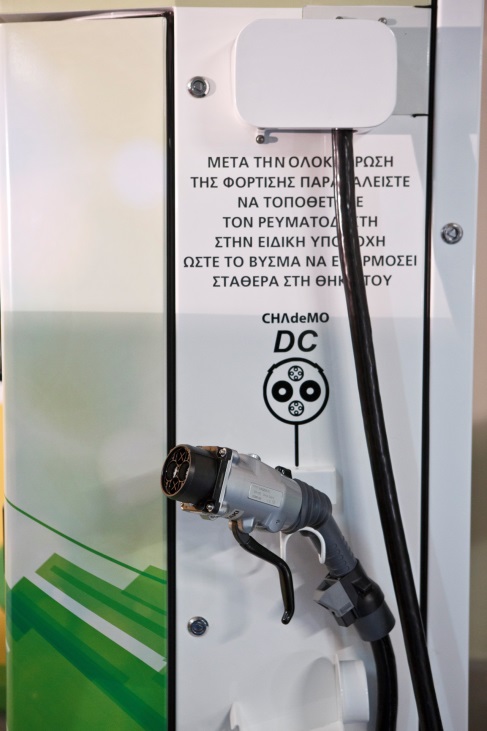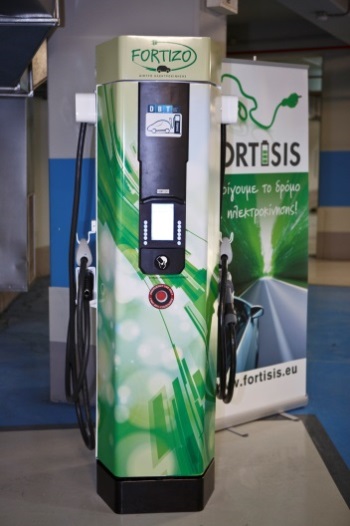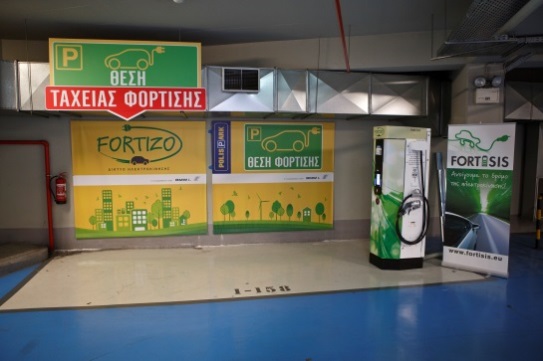 The number of EVs registered in Greece is still low. According to Fortisis, the sale of fast chargeable EVs in Greece started only in fall 2013, with the delivery of such EVs just starting last month. Dimitris Micharikopoulos, director of FORTISIS, in the press release says that "Like in other countries, the development of appropriate charging infrastructure is considered a key factor for the speead of vehicles in Greece" and sees his challenge as "to understand where the market of EV charging is heading and to find sustainable business models for providing public charging infrastructure that will support transition to electric vehicles." However the Greek EV market is to evolve, the first fast charger can only be "a big step forward for electric mobility" as Micharikopoulos puts it, and we agree of course.