VEHICLE TO X (V2X) ALREADY A REALITY AT CHAdeMO
CHAdeMO protocol detailing V2X extension is available to Members. Certification of V2H/ V2L chargers is already available in Japan and in Europe.
Worldwide revenue from V2G frequency regulation will grow from less than $900,000 annually in 2013 to $190,7 milion by 2022.

Navigant Research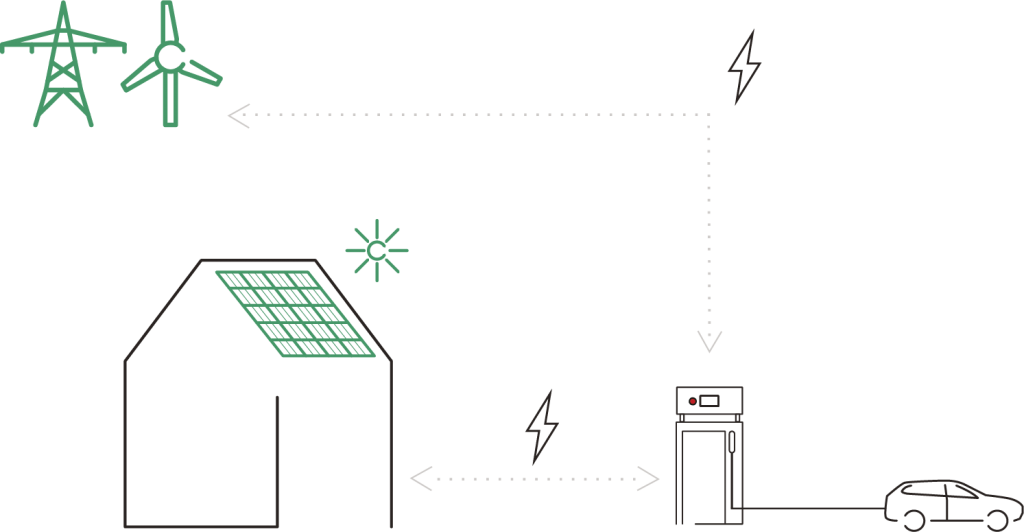 A crucial element for a switch to renewables, V2X technology enables using EVs as both vehicles and portable batteries. With V2H devices, EVs can store energy from home PV panels to use later or feed to the grid and help balance the energy supply, all the while providing financial benefits to the EV owner. Currently CHAdeMO EVs are the only mass-produced and marketed cars capable of V2X.
CHAdeMO-based V2X demo projects
Projects using V2X capacities of CHAdeMO protocol have been going on around the world since 2012. Recently, their scale and numbers have been growing, with more and more initiatives in Europe and the US. Those demonstration projects provide valuable learnings and data for large scale, market deployment of V2H/ V2G technology.