Constatly evolving with the market
The most imporatnt task of CHAdeMO Association is enabling and providing the evolution of the CHAdeMO protocol, adapting it to the changing market environment and needs of e-mobility stakeholders.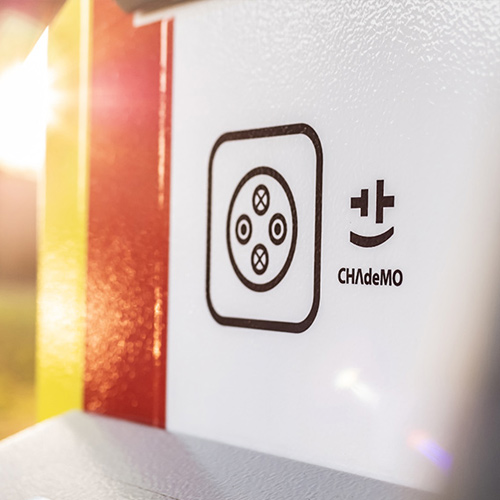 Dynamic change of power during charging, making emergency stop button optional or enabling high power charging are only a few of the elements that were included in the past protocol updates.
The CHAdeMO technical team not only ensures that all updates are technically robust and sound, but also that they are backward compatible, enabling earlier versions of vehicles and chargers to work smoothly with the newer models.
The protocol evolution relies on interactions with the Regular Members of the Association and happens via face-to-face technical workshops or via tele conferences. The work is increasingly expanding from within the international CHAdeMO member community to a broader e-mobility stakeholders.
Surveys are also regularly sent to the Regular Members in order to gather their opinions and requests about the upcoming changes to the protocol.
CHAdeMO protocol today
The latest CHAdeMO Protocol (3.0) allows for up to 900kW of charging (600A x 1.5kV) through the CHAdeMO/CEC collaboration.
Overview of CHAdeMO protocol versions
CHAdeMO issues new versions of the protocol offering new capabilities to car and charger manufacturers and their users.
Ultra-high-power charging enabling over 500kW of power and using the next-gen plug 'ChaoJi' (published in April 2021).
High power charging (up to 400kW), enabling large commercial vehicles, compatible with plug-and-charge functionality.
Allowing for 200kW, with protection against over-temperature; overload/short-circuit current protection and coordination.
Dynamic change of the current during charging enabled, emergency stop button made optional and a smaller cable diameters for V2H included.
The vehicle protection, compatibility and reliability enhanced.
Most CHAdeMO chargers deployed worldwide work according to the 0.9 protocol.
CHAdeMO protocol application
CHAdeMO offers complete freedom as to how to utilize and expand the technology. Today, CHAdeMO's charging technology is adapted to all levels of power and all categories of vehicles.
0.9-1.0 support the battery capacity of 10-20 kWh suitable for LDV and small passenger cars
1.2-2.0 support the bigger battery capacity of 30-60kWh thanks to the technological innovation and cost reduction.
CHAdeMO also continues its technological evolution by extending its protocol to two-wheeler and e-bike (2-5kWh), as well as ultra high-power of over 100KW for HDVs.