An impartial third-party certification system to guarantee the safety and interoperability
CHAdeMO is the only fast charging standard with an impartial third-party certification system established in the world.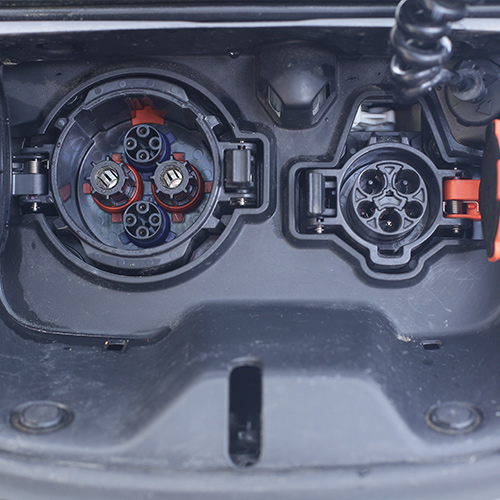 Why the certification system is important
Certification can guarantee the safety and ensure interoperability across any CHAdeMO chargers and vehicles. It can also facilitate any companies in various regions of the world to develop safe and interoperable CHAdeMO devices, fostering the development of locally made but globally conformed high-quality charging infrastructure.
Independent certification bodies to guarantee the smooth, reliable and fair certification
Today, charger manufacturers can select one of the accredited independent laboratories of its region to perform the certification tests. They are located in different countries such as Spain, India, USA, Korea and Japan, ensuring, reliable and fair certification process.
270

chargers certified to date
Certification bodies
CHAdeMO has designated independent laboratories to perform its certification tests ensuring fair and neutral treatment of every product and company. The accredited parties deliver high quality services to the CHAdeMO community across the globe.
The purpose of CHAdeMO certification system
Confirming that the charger complies with CHAdeMO specifications
Ensuring interoperability between the charger and CHAdeMO vehicles
Apply for membership

Apply for CHAdeMO Regular Membership and receive CHAdeMO specification document.
Develop a product

Develop a product based on CHAdeMO specification.
Submit application

After product development, send an application form for a certification test to the registered certification body of your region.
Test for certification

Any details of certification test such as schedule, venue, testing arrangement and cost should be determined between the applicant and the certifying body.
Receive certificate

If the product passes the test, the applicant will receive CHAdeMO certificate.