+10kW / -10kW
Model name: V2G 3p10kW V2X Charger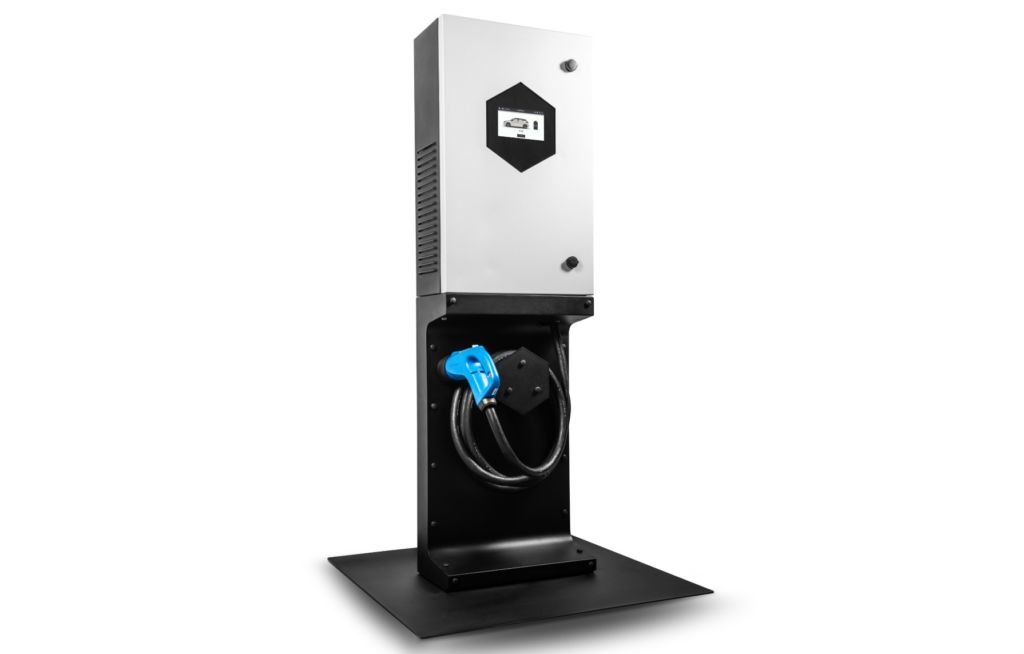 Connector details: IEC 62196-3 configuration AA (CHAdeMO)
Max DC output power: +10kW / -10kW
Max DC current: +28A / -28A
Output DC Voltage range: 50-500V
Communication Protocols: CHAdeMO, RS-485, MODBUS. OCPP+V2G, 4G, Ethernet
CHAdeMO Certificate number: 201911 

DESCRIPTION
The next step in charging technology, ready to go! Designed for secure, reliable and efficient V2G charging and due to our in-house development, easily adjustable to customer requirements. Our platform allows for extensive, customizable IoT possibilities for remote diagnostics and charge control.
FEATURES
About charger manufacturer
Company description
Applied Micro Electronics "AME" BV (AME) is a fast-growing company in development and manufacturing of high quality electronic products. Driven by our core technologies power conversion, sensing and actuating and internet of things, we strive for the best solution combining our extensive knowledge in electronics, mechanics and software development and manufacturing with a strong focus on charging and energy management.