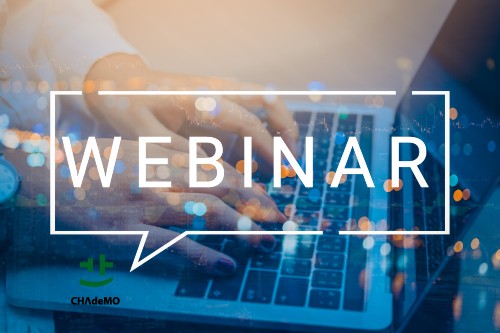 The 8th edition of CHAdeMO V2G webinar will be broadcast on 2 March from 10:00 to 11:00 (CET). We will focus on the EV-elocity project from the UK, which has ended last year after 4 years of testing and analysis. According to the project team, V2G can improve battery life in EVs and reduce carbon emissions and costs of charging. During the webinar, there will also be a presentation on the opening of the UK government-funded V2G Innovation Project Phase 2 competition.
Registration will start soon.

Organised under the patronage of the Ministry of Energy Thailand, the Future Mobility Asia (FMA) will be held on 17-19 May in Bangkok. Following up on our cooperation last year, CHAdeMO continues to support the FMA and the advancement of future of clean and sustainable mobility in Asia. CHAdeMO will speak about V2G at the central stage panel on 18 May.
For more information, please visit: https://www.future-mobility.asia/

The 36th edition of Electric Vehicle Symposium & Exposition (EVS)  will take place on 11-14 June in Sacramento -  the California capital. Started in1969 as an academic forum for global networking and the exchange of technical information, the EVS is 'the longest-running international conference devoted to electric transportation and technologies' according to the organisers.
CHAdeMO has actively participated in previous EVS events and this year enhances its presence by becoming an official sponsor. CHAdeMO will have a large and exciting exhibit in a prime location and asks all Association members to participate. Furthermore, our abstract on the EPAC standard development was accepted by the Scientific Committee and CHAdeMO's head of EPAC WG will be presenting at the conference.