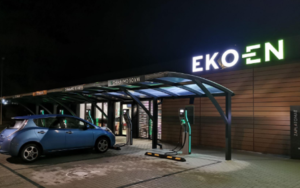 The launching of the first alternative fuel station for EV charging in Poland was announced by Ekoenergetyka. Ekoenergetyka is a CHAdeMO member company and specialised in the manufacturing of changing infrastructure for buses and passenger cars.
According to the company's press release of 14 February, its first alternative fuel station "Ekoen" was installed in the industrial and technological zone of Zielona Góra located in western Poland's Lubusz province.
The station is equipped with five multi-standard (CHAdeMO/CCS Combo Type 2) fast chargers of 50kW,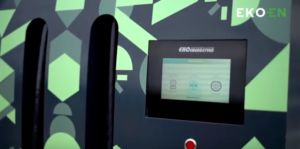 100kw and 150kW. It is open 24/7 and has a café next to it, where EV drivers can relax and wait until the vehicles are charged.
The company plans to open more stations throughout Poland, where the government is claiming a goal of 1 million EVs on the Polish roads by 2025.