Our prospects

Future Volume Assumption of CHAdeMO fast chargers and EVs
More fast chargers will be required in the future along with EV penetration in the global market. It is expected to have 6 MM Electric Vehicles by 2020, 200,000 fast chargers globally shall be placed.

Installed & planned public fast charging infrastructures
Our reliable source indicates that more CHAdeMO fast chargers installed in 2012-2013.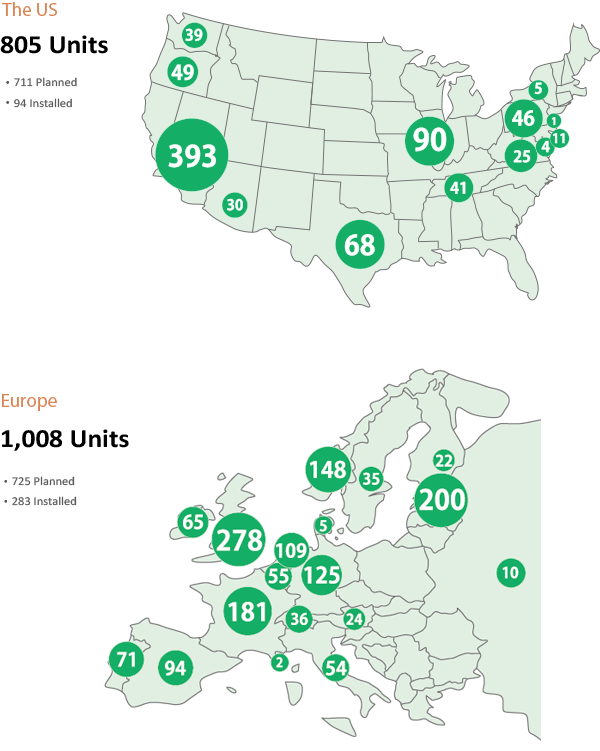 Why CHAdeMO is implemented by so many?
Already today, a number of countries and regions around the world are experiencing advanced e-mobility solutions using CHAdeMO fast chargers, and the number continues to grow.
Why is CHAdeMO implemented by so many?
We believe it is because our "DC fast charging" solution is matching the needs of all stakeholders including drivers, suppliers, installers, utilities, municipalities, and automakers. Incurred by the market competition among different manufacturers, infrastructure cost has become increasingly affordable, while offering more value added service to EV users.
Many regions have already acknowledged the benefit of DC fast chargers while an average of 100 additional units is being commissioned every month. More than 600 CHAdeMO chargers are in full operation in Europe today.