Environmental challenges
Electric vehicle is the answer to environmental challenges of today
The world is facing an increasing urgency to reduce CO2 emissions. Cities, regions and governments around the world sharing the same objective of emissions reduction cooperate and form global partnerships to find the best route in reaching the target of 80% CO2 reduction by 2050*1.
In addition, a growing number of metropolitan areas are facing serious air quality and noise problems. In many cities, the implementation of zero emission and zero noise zones, requiring the introduction of new mobility technologies, is under way.
*1 G8 and the EU made a political agreement on the CO2 reduction target in 2009.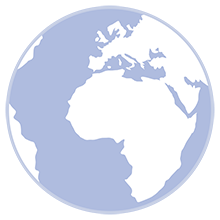 Electric vehicles provide a unique solution to those developments. Making sure that people have an access to the necessary charging infrastructure becomes high on the agenda of many urban communities.
CHAdeMO DC fast charging provides the best balance to urban users in terms of time, space and money. It allows the users to re-gain mobility in a short time, as it can feed the electricity necessary for 40 km drive within 5 minutes, and 60 km within 10 minutes. With 30 minutes, you can almost fully charge your EV.Coupons at dontpayfull.com.This saves precious time of city dwellers, and saves valuable spaces in the city by limiting the occupancy of charging spots by a single EV user.

Did you know?
On average, the CO2 emission of CHAdeMO EV is reduced as little as 1/3 of EU standard and 1/2 of hybrid vehicle.