"CHAdeMO" is a trade name of quick charging method that this Association is proposing globally as an industry standard.

"CHAdeMO" is an abbreviation of "CHArge de MOve", equivalent to "charge for moving", and is a pun for "O cha demo ikaga desuka" in Japanese, meaning "Let's have a tea while charging" in English.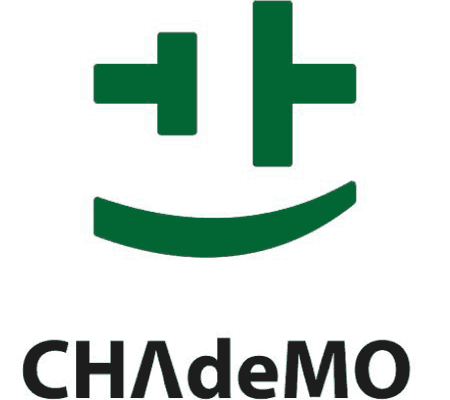 This logo means smiles which associate a bright future and happiness with a combination of the circuit symbol of battery representing "Charge", and a dynamic curving line representing "Move".

This ecological green is the color of "Green Tea".